Breach of Contract


at Taxter & Spengemann, New York, 2006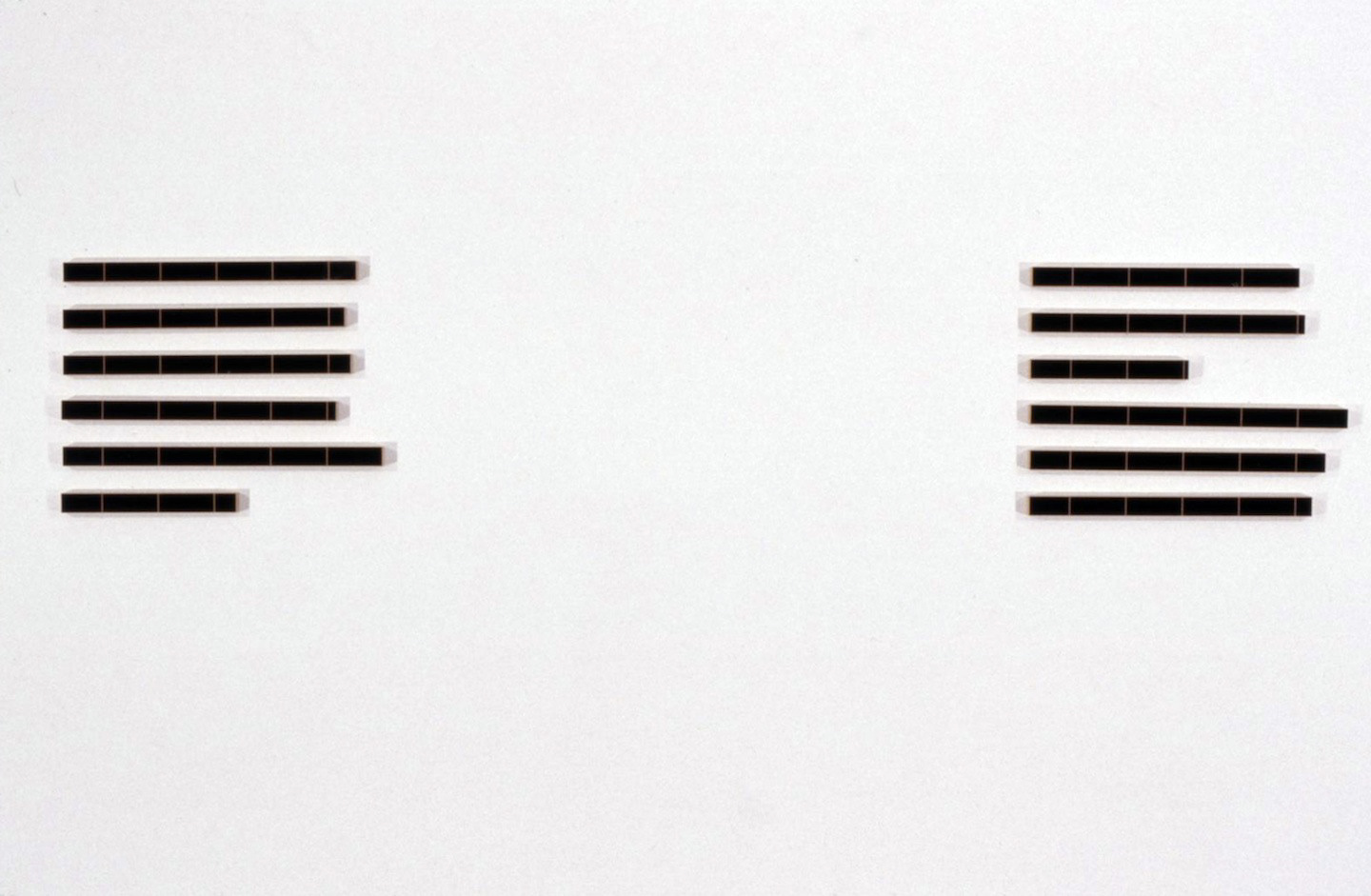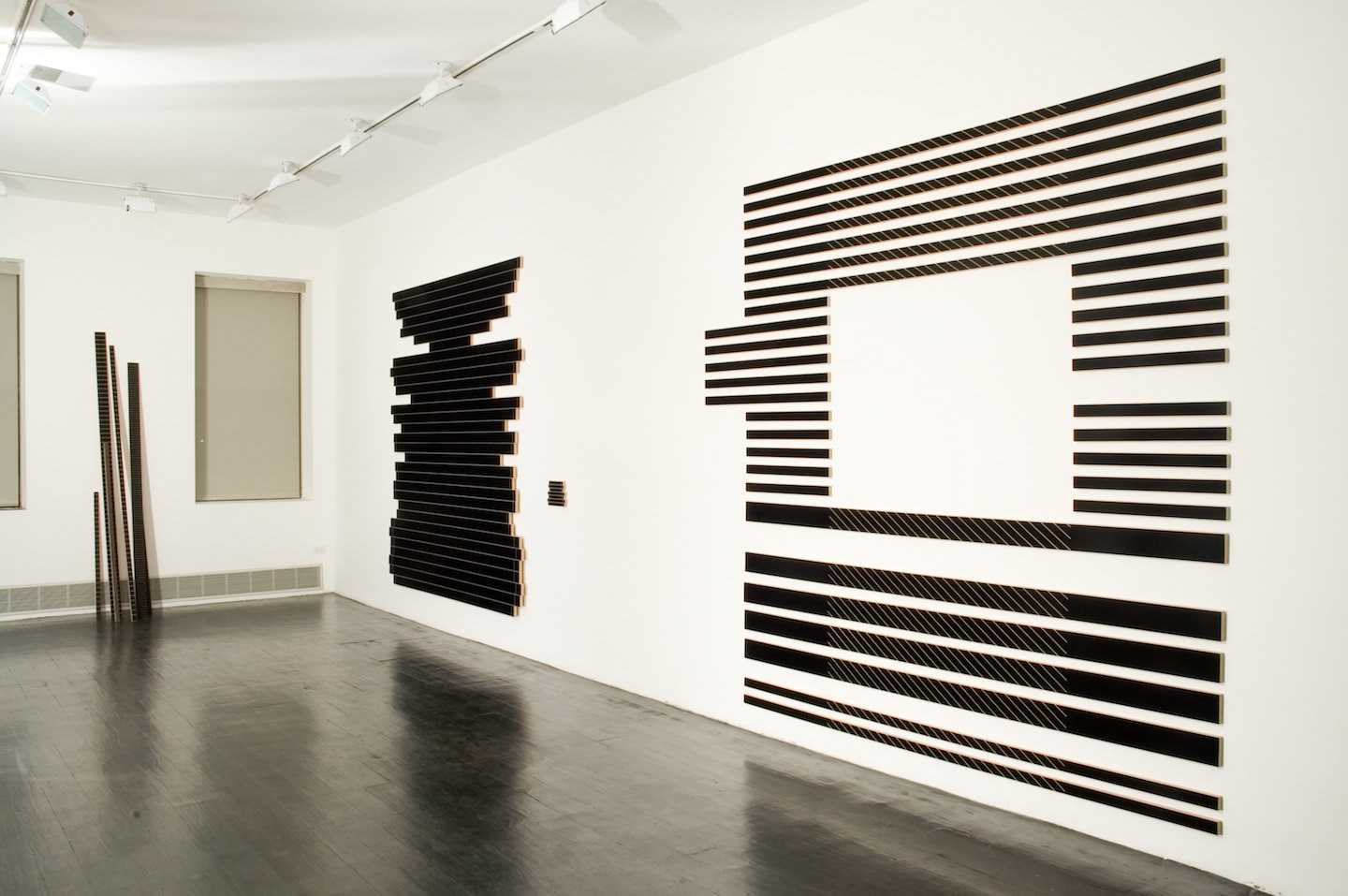 New York Times
Art in Review; Daniel Lefcourt

By Roberta Smith

Sept. 29, 2006
Taxter & Spengemann
504 West 22nd Street, Chelsea Through Oct. 7


The works in Daniel Lefcourt's second solo show at this gallery somehow survive looking as if they could have been made in 1967. At first they seem to hail from a time when Frank Stella's shaped paintings, with their repeating bands of metallic color, had painters doing everything possible to avoid conventional paint on canvas and square corners. But ultimately Mr. Lefcourt's efforts layer together enough ideas of their own to land in the present, where abstraction is neither a dead horse nor a religious calling.

These works are stripes in real space: painting-like horizontal arrangements of strips of MDF board painted black that might be called slats if they weren't so sturdy and beautifully finished. Sound like the black paintings that Mr. Stella made before his shaped ones? Exactly. But the stripe-like strips have stripes of their own, regularly spaced needle-thin lines incised across them, sometimes diagonally.

These function literally and illusionistically. They help you see more clearly that the MDF strips are rarely identical in length, while implying a shadow world with its own light, space and perspective. They also elegantly insinuate, on top of Mr. Stella's Minimalism, Post-Minimalist concerns with measurement, systems and drawing, like those explored by Mel Bochner and Dorothea Rockburne in the early 1970's.

But Mr. Lefcourt's concerns are also part of the mix: his loyalty to black, his uncompromising sense of craft and his slightly confounding photographs of objects in his studio, which disdain perspectival logic. The show continues in the gallery's upstairs space, where the black strips spread out to become an installation, and in another piece compress, fusing and even overlapping, as if turning back into a single canvas.
---
Breach of contract

Various Exhibitions